On May 10, Huang Jiangkang, director of Laboratory and Platform Base of Guangdong Science and Technology Department, visited Xianhu Laboratory to investigate the research and development of new energy storage technology. Laboratory executive Deputy Director Shi Siqing, deputy director Lu Chihua, Wang Zhifang, Li Kang, Deputy Party Secretary Gong Linhong accompanied the visit.
Huang Jiangkang visited the laboratory exhibition hall and experimental building. Shi Siqing introduced the laboratory infrastructure, scientific research projects, platform construction and other aspects in detail, reported the laboratory hydrogen and ammonia hydrogen new energy technology research and development and achievements transformation, as well as the laboratory in the field of new energy storage layout and development strategy.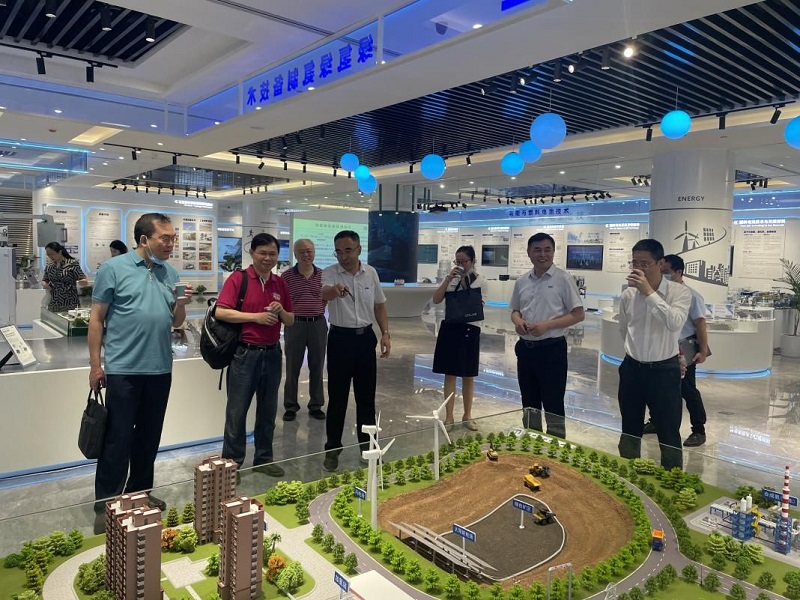 Huang Jiangkang spoke highly of the laboratory's research and development progress and scientific research results. He pointed out that in the context of carbon peaking and carbon neutrality strategy, the new energy storage industry has huge development potential and broad market, which is of great significance to promote the comprehensive green transformation of economy and society. The laboratory should focus on the goal of "promoting the high-quality development of the new energy storage industry", strive to take the lead in the hydrogen energy storage industry, and accelerate the research and development of key technologies and equipment of new energy storage.