On May 16, 2023, Cai Ruixiong, Secretary of the Party Committee and Chairman of Guangzhou Development Group Co., Ltd., led the backbone of the group and the leaders of its subordinate energy companies to conduct research and exchange at the Xianhu Laboratory. Laboratory strategic scientist Cheng Yibing, accompanied by laboratory deputy directors Lu Chihua and Wang Zhifang for research.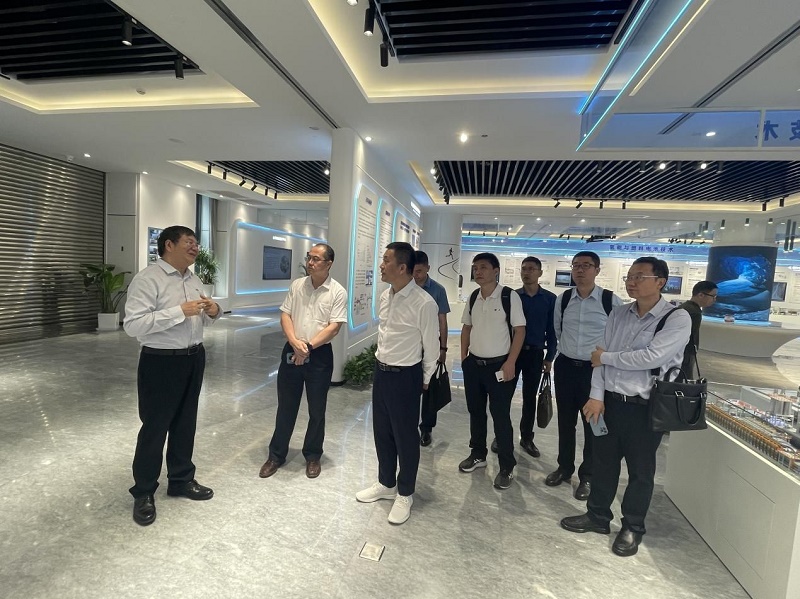 Chairman Cai Ruixiong and his delegation visited the laboratory exhibition hall and learned about the laboratory's technical concept and research and development layout in the field of hydrogen and ammonia hydrogen fusion new energy.
At the symposium, Chairman Cai Ruixiong gave a detailed introduction to the composition structure, business layout, and development plan of Guangzhou Development Group. Deputy Director Lu Chihua gave an in-depth introduction to the laboratory's major scientific and technological achievements and the research and development direction of cutting-edge key technologies. Academician Cheng Yibing deeply shared the latest progress of ammonia hydrogen zero carbon combustion new energy technology, as well as the ideas and ideas for driving the development of the upstream and downstream of the industrial chain with relevant technologies as the core.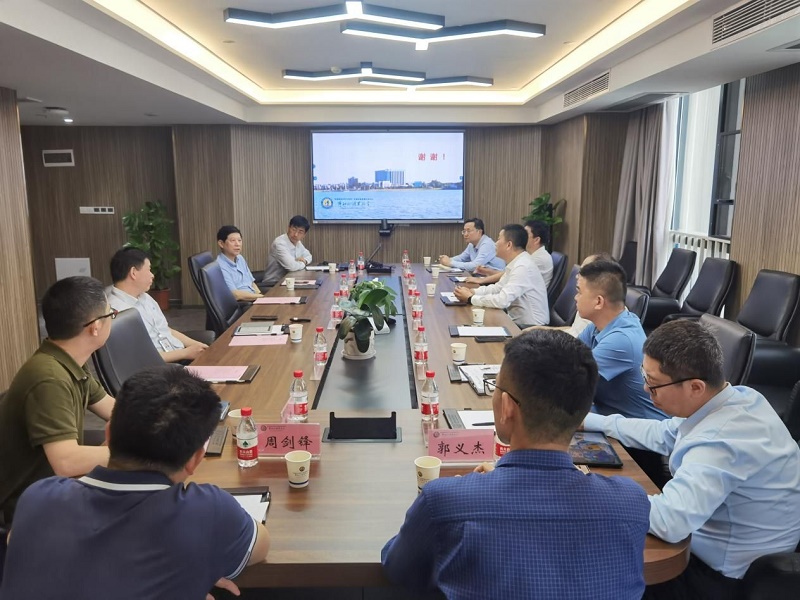 Chairman Cai Ruixiong stated that there are many similarities and ideas between the laboratory and Guangzhou Development Group in terms of future development direction and ideas, especially in the fields of power generation, energy storage, energy logistics, pipeline construction, and ammonia hydrogen energy application. The next step will be to organize the group's technical and business backbone to further explore cooperation matters with the laboratory.
Deputy Director Lu Chihua stated that Guangzhou Development Group is a prominent energy enterprise in Guangdong Province and a leading green, low-carbon, and comprehensive smart energy enterprise group in China. The laboratory will also actively promote communication between the two sides, strive to promote strong cooperation, fully leverage the laboratory's role as a strategic force in science and technology, and provide technical support and industrial services.