On June 2, Sheng Jiliang, director of Science and Technology of Wuhan City, visited Xianhu Laboratory for exchange. Foshan Science and Technology Director Xue Liwei, Wuhan University of Technology Science and technology development dean Han Jianjun, Vice president Tu Wenmao, laboratory strategic scientist Cheng Yibing Academician, laboratory executive deputy director, Party secretary Shi Siqing, laboratory deputy director Lu Chihua, laboratory deputy Party secretary Wang Zhifang, Gong Linhong, Director assistant Xue Bofei accompanied the visit.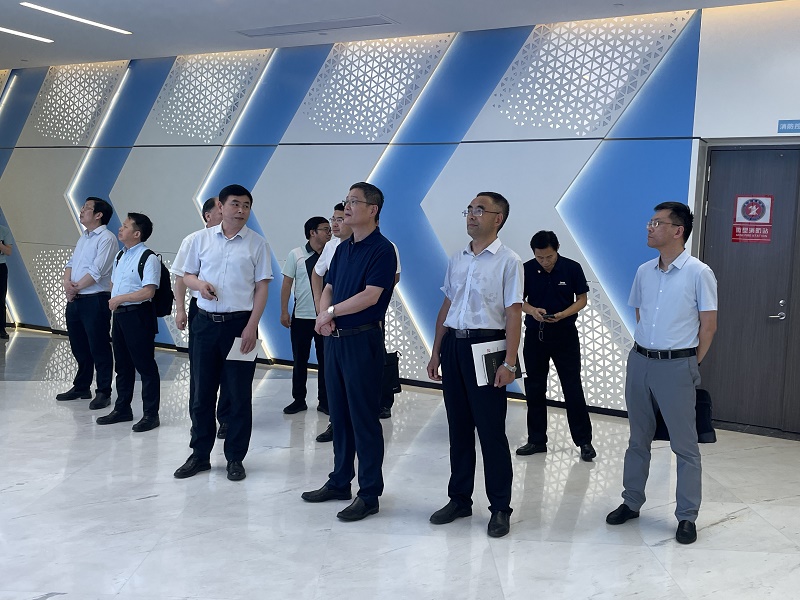 Sheng Jiliang and his delegation visited the laboratory science and technology exhibition hall, learned about the laboratory's construction achievements in talent team, platform construction, scientific research work, achievement transformation, system innovation and other aspects and representative scientific research achievements, and exchanged the research and development of key materials and components of hydrogen fuel cells, new energy fusion of ammonia and hydrogen, perovskite solar cells and other technologies and industrial transformation progress.
At the symposium, Director Xue Liwei, President Han Jianjun and Executive Deputy Director Shi Siqing extended a warm welcome to Sheng Jiliang and his delegation.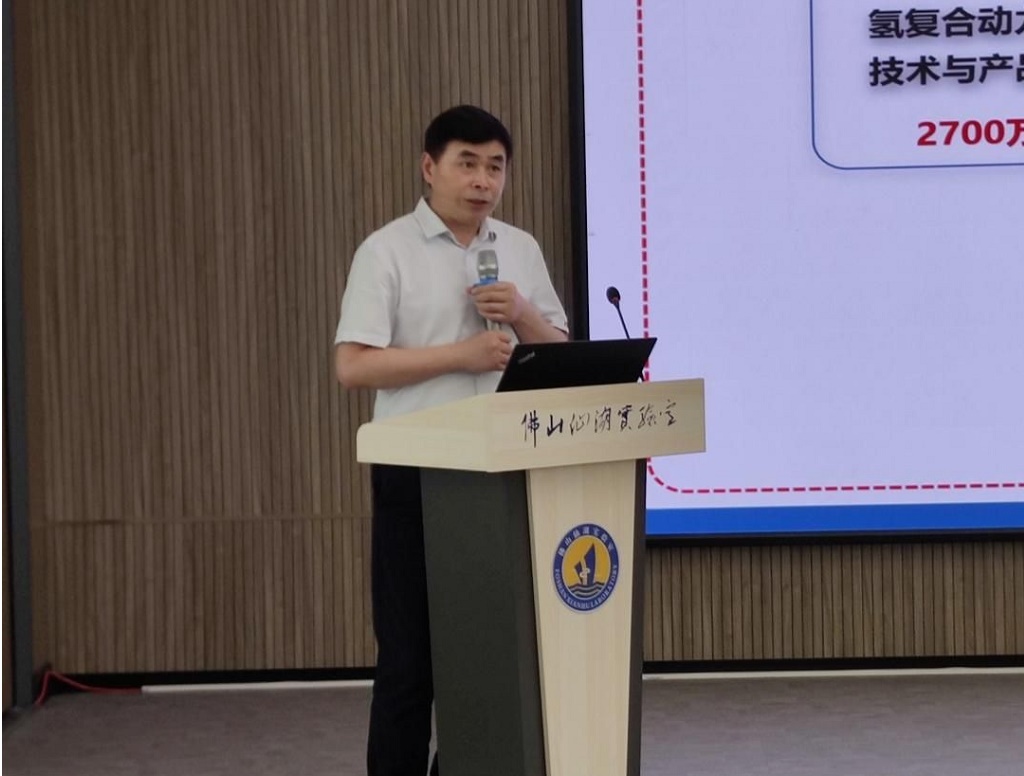 Deputy Director Lu Chihua introduced the major achievements and institutional innovation of the construction of the first phase of the laboratory to Director Sheng and his delegation.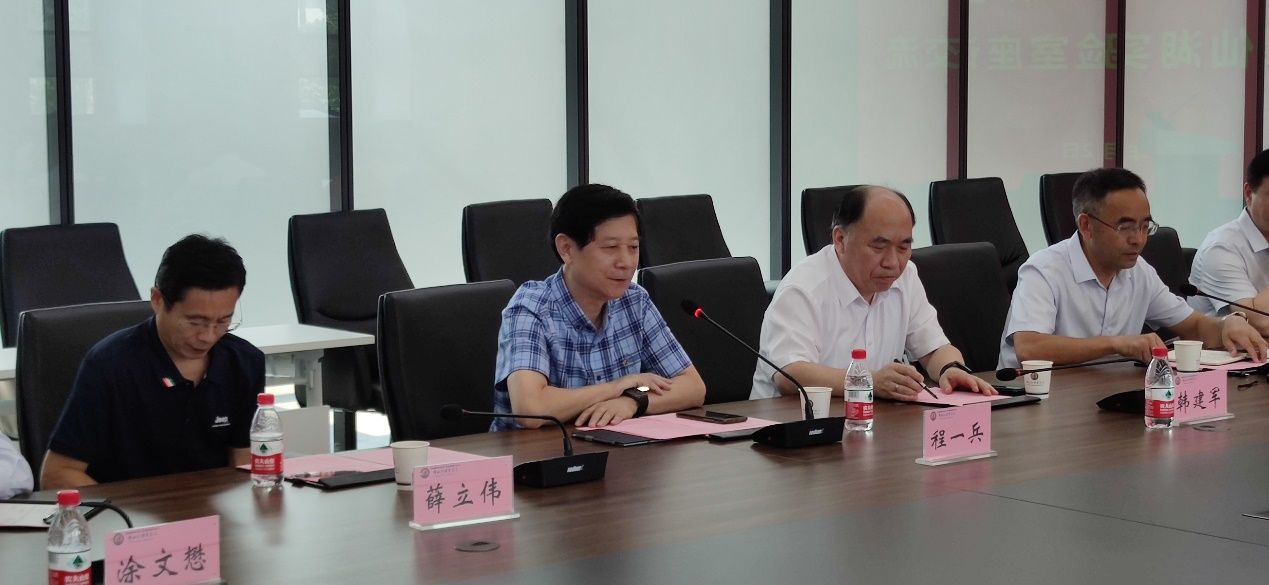 Academician Cheng Yibing shared the journey of scientific research in Foshan.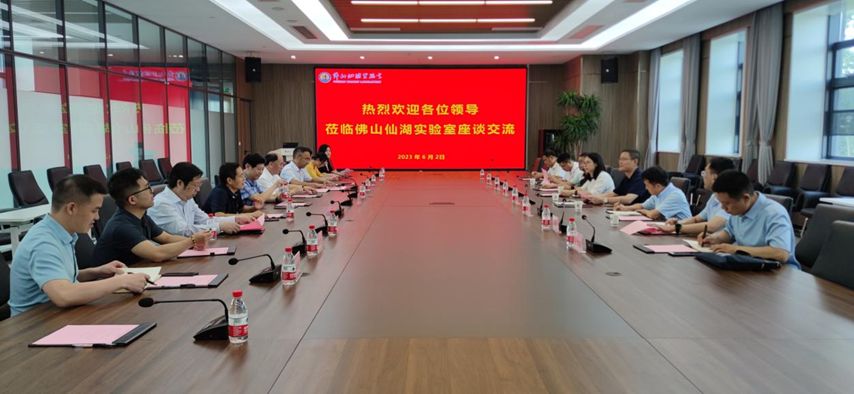 The two sides conducted in-depth discussions on laboratory system and mechanism innovation, personnel training, and scientific research work. The two sides agreed to strengthen exchanges and docking in the future and jointly contribute to scientific construction.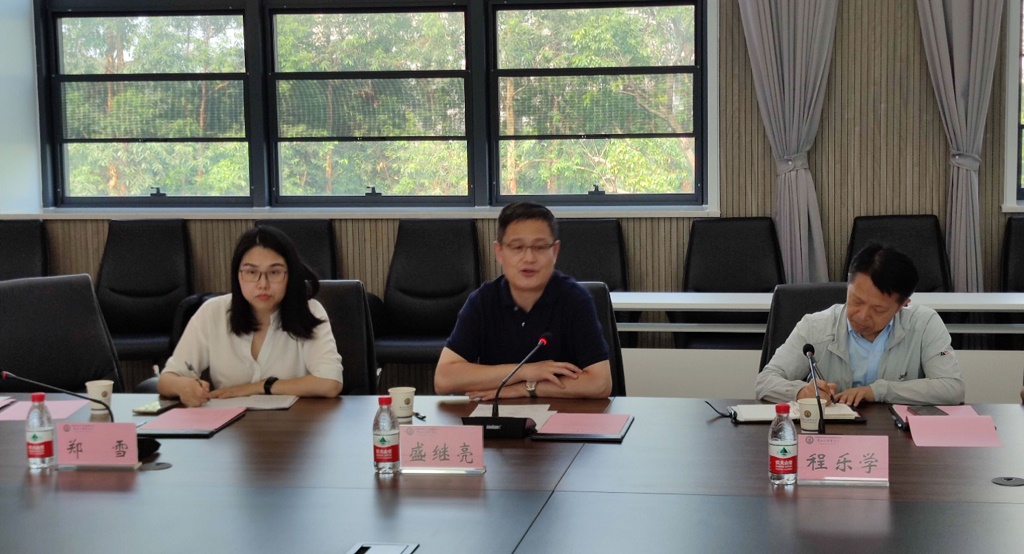 Sheng Jiliang spoke highly of the overall development and scientific research achievements of the laboratory. He expressed the hope that in the future, Wuhan and Foshan can have more in-depth and systematic cooperation in talent training, especially in the innovative system and mechanism of talent joint training, to help talent development, and look forward to working with Xianhu Laboratory to train and transport more top-class innovative talents for the society in the future.
Wuhan Science and Technology Bureau first-class researcher, results transformation director Cheng Lexue, Innovation coordination Director Zheng Xue, Innovation Platform director Zhou Xiaorong, Wuhan East Lake High-tech Zone Science and Technology Innovation and New Economic Development Director Zhong Fuping, Wuhan Economic and Technological Development Zone Science and Technology Innovation Director Sun Zhibo, Wuhan Airport Port Economic and Technological Development Zone Science and Technology and information Director Wang Dan, Wuhan University of Technology Development Institute of Science and Technology director Li Yao, Wu Lu, Huang Zhongliang, Foshan Science and Technology Bureau Section chief Dai Shuixiang participated in the above activities.