On the afternoon of June 16, Foshan Xianhu Laboratory, together with Foshan Fire and Rescue Detachment and Danzao Fire and Rescue Station, carried out fire safety knowledge promotion and fire safety drill activities in the main park of the laboratory.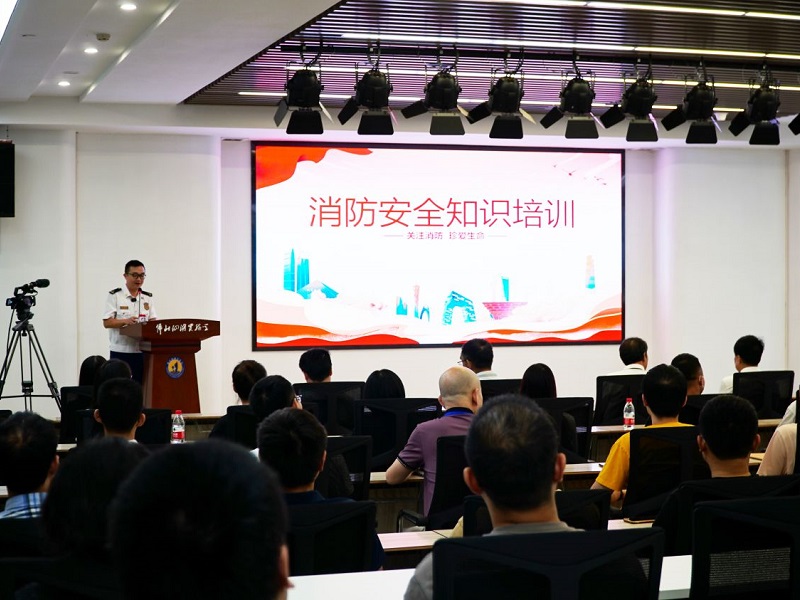 He Shuai, head of Danzao Fire rescue Station, Nanhai District, Foshan City, with the title of "fire safety knowledge", introduced daily fire safety knowledge to all personnel in detail from the causes of fire, hazards, prevention, self-rescue and escape, and explained the functions and use of various fire rescue equipment and equipment.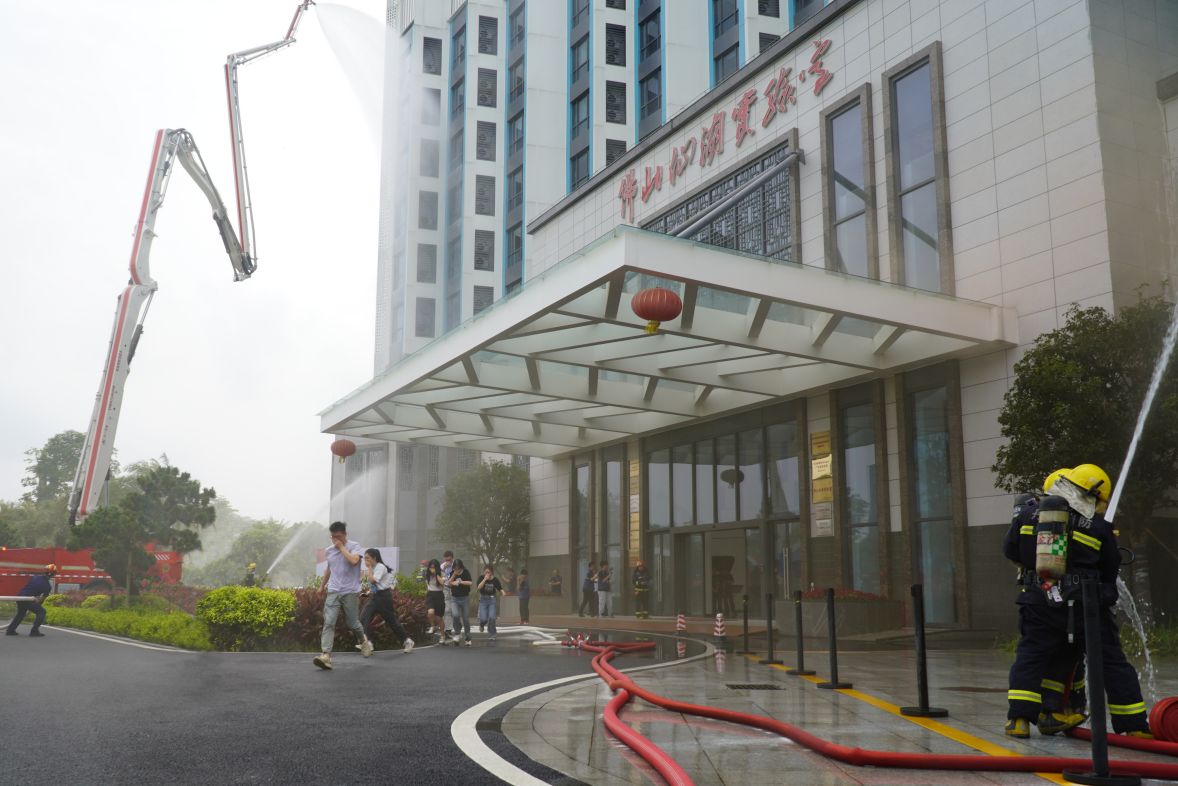 After the meeting, the fire evacuation drill simulated the fire in the main building, the laboratory quickly launched the emergency plan, sounded the fire alarm, and immediately reported the fire, and evacuated the personnel in the building at the first time. When the fire brigade arrived, fire engines quickly put out the fire. During the exercise, all personnel were evacuated in an orderly manner according to the scheduled route and the scene was in good order.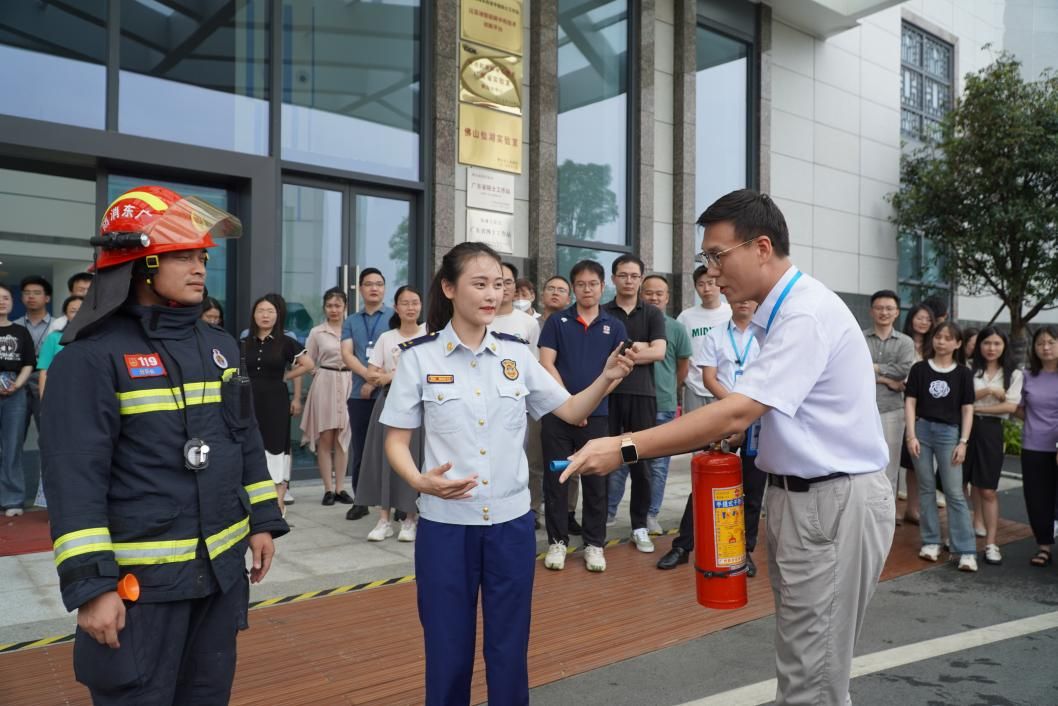 "When extinguishing the fire, stand in the upwind direction of the fire source, pull out the safety of the fire extinguisher, hold the nozzle with one hand, hold the pressure handle with the other hand, and spray at the root of the flame..." Firefighters explained the correct operation and use of dry powder fire extinguishers for everyone on the spot, and let the laboratory staff experience the whole process of using fire extinguishers.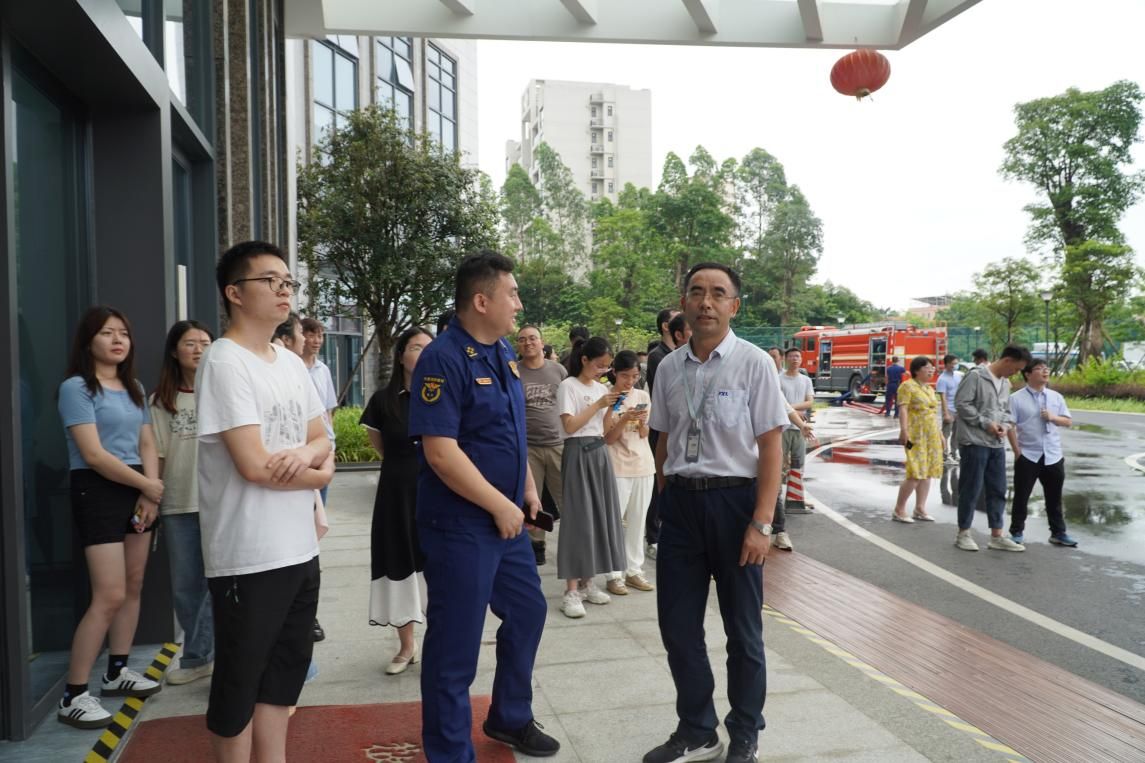 After the drill, the municipal fire rescue detachment commented on the fire drill and put forward constructive suggestions. Laboratory executive deputy director, Party secretary Shi Siqing said that through the exercise to further enhance self-rescue awareness and self-protection ability, improve the emergency response ability of various departments of the laboratory, fire work is related to people's lives and property safety, to implement the main responsibility for fire safety, to further improve fire safety precautions, a solid laboratory fire safety work.
June this year is the 22nd national "Safety Production Month", the theme is "Everyone speaks safety, everyone will respond to emergencies". This activity is one of the laboratory safety production Month activities.